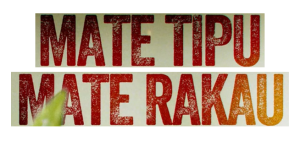 MYRTLE RUST is a fungal disease that kills plants from the Myrtle family. Myrtle rust spores are microscopic and travel easily long distances in the wind, or via insects, birds, people, or machinery.
This documentary follows Māori environmentalist Greame Atkins on his journey as he tracks the spread of the disease on the East Coast of New Zealand. In particular the drastic effects its had on the native shrub Ramarama.

Two high profile men, a former All Black and Hollywood actor, reveal their unforgettable account of bullying with unprecedented honesty.
Making Good Men is not a story of blame or humiliation. It is a path to redemption, to reconciliation and ultimately to restoration.

Vapnierka is the story of the legacy of a name.
17 year old, Pouramua Nihoniho, left a small town on the East Coast of NZ to go to war for his country, and died in the town of Vapnierka – or so the whānau believed.