 A rangatahi factual series following the story of Ka Hao: Tira Waiata, a roopu made up of 24 kaiwaiata from around the East Coast on their musical journey to introduce waiata tira to the world! Watch as they create their first studio album. One Tira, One Voice!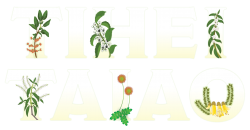 Introducing Tihei Taiao a new series that focuses on different tipu in our taiao. We'll explore what our tipuna used them for, their kai or Rongoa uses and how to identify them. Our 3 kaitiaki sharing their taiao knowledge are Riki Bennett, Graeme Atkins and Tame Malcolm.
Nau mai ki te Wharekai o Reka! Welcome to the Reka kitchen!
Reka is a series of online clips and pics that combines a love of food with a desire to grow Te Reo Māori.
Reo (language) + kai (food) = Reka (delicious).
Lets learn Te Reo Māori🗣through a love of food!🍔