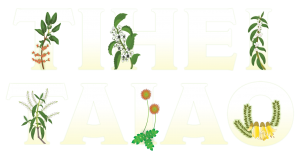 New episodes released every Friday
Did you know that kōwhai bark was used to heal a leg injury sustained by the great All Black George Nepia? Or puha is not only good with pork bones but can be used to cure warts? And those pesky piripiri (bidibid) that stick to your socks? Our tipuna used them to treat kidney and bladder problems, as well as skin diseases!
Introducing Tihei Taiao a new series that focuses on different tipu in our taiao. We'll explore what our tipuna used them for, their kai or Rongoa uses and how to identify them. Our 3 kaitiaki sharing their taiao knowledge are Riki Bennett, Graeme Atkins and Tame Malcolm.