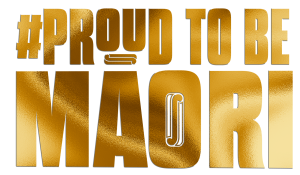 #PROUDTOBEMĀORI is an online series that weaves an inspiring tale of Māori trailblazers at the forefront. We showcase how past, present and future Māori continue to inspire and pave the way – Tū Māori ki te Ao!
Bert Wipiti, the first Maori airman to leave Aotearoa for active duty after he joined the RNZAF in 1941. A war hero who was awarded the Distinguished Flying Medal for his efforts. Moe mai rā e te rangatira.
Whakaoko mai ki te reo rongonui o te rautau rua tekau, ki te reo a Bill Parker. I whakapāho tana reo ki rō kāinga o tēnā, o tēnā huri noa i te motu. Anei ngā kōrero mōna, mō te kaipāho Māori tuatahi o Aotearoa.
There isn't one library in Aotearoa that isn't graced with the teachings of Bruce Biggs; he tangata rongonui mō āna mahi whakaako/rangahau. He established Māori studies into tertiary education and his impressive pool of alumni continue to strive for Māori excellence to this day. He amorangi, he ruānuku, he taniwha hikuroa!
Carmen Rupe was one of the first transgender advocates in Aotearoa – she paved the way for trans women in Aotearoa! She lived her life loud and proud and inspired countless others to do the same.
Our first wāhine Māori Governor-General, Dame Cindy Kiro! Mentorship by Sir Pita Sharples, Aroha Sharples and Dame June Mariu helped mould the humble girl from Te Tai Tokerau into the leader she is today.
Proud To Be Māori, composed by Uncle Dave Para in 1984, inspired this series. E ai ki a Uncle Dave, "our young people are absolutely magic. We just need to tell them that and believe it. Because we do"
Wheo kē! At one stage, he sold more records than The Beetles! Known as the Māori kaupoi from Te Reinga, Johnny Tahu Cooper was a pioneering rock 'n' roll musician. 🤠 Moe mai rā e te rangatira…
Tēnei te tauira, tēnei te iti kahurangi, tēnei te pou tokomanawa a Kahurangi Mable June Hinekahukura Mariu. Ngā mihi mutunga kore ki a koe, Aunty June.
'35' is an anthem for the East Coast, for te ao Māori and now te ao whānui following it's success on TikTok.
Te kaiwhakarauora rongonui o waka ama – Matahi Brightwell 🛶 He was asked by his tutors to revitalise waka ama in Aotearoa and hasn't looked back since. Nei a tai mihi, a tai aroha e rere ana ki a koe e te ringa raupā!
A disrupter, changemaker, and a proud wahine Māori. We've seen her on the field and on our screens, so how did she make her way to the top? Nā te kaha, te māia, me te manawa piharau!
Dame Miraka Szaszy is the exemplar for those from humble beginnings, overcoming adversity and reaching te iti kahurangi. "Māori women are a powerful force." Kei reira katoa, e kui.
Wāhine all across the motu were shook to the core when Hine Collection launched. Now, the iconic brand boasts kākahu for wāhine, tāne, and tamariki too! Entrepreneur Miria Flavell, is on a mish to promote body diversity and body positivity in the activewear world.
Compelling, thought-provoking, awe-inspiring; you've seen the artwork, but who are the hands behind the art? Graham Hoete's masterpieces have been featured all over Aotearoa – and now he's collaborating with rangatahi on the Tūmanako project, which is all about creating conversation around mental health and how we can use mahi toi as an outlet. Ka mau kē te wehi!
Ben Armstrong & Ezra Hirawani founded Aotearoa's first kaupapa Māori power company in 2019. A kamupene dedicated to supporting many of our whānau who can't afford to have power in their homes. He kaupapa manaaki, he kaupapa rangatira!
Aotearoa's first ever wahine Māori popstar, Pixie Williams ✨ Raised in a musical household, she originally declined to record the hit song 'Blue Smoke' written by Ruru Karaitiana. Here is the story of our māreikura, adored by Aotearoa.
The legendary Ramai Hayward, nō Ngāti Kahungunu, Ngāi Tahu hoki. A pioneer of Aotearoa film, take a quick look at how she cemented herself in the history books.
Inspired by Māori tennis greats such as Ruia Morrison and Kelly Evernden, tennis champ Rewa Harriman carved out her own name in the history of the sport!
Te kamupene tuatahi i tipu ake i te hāpori Māori i tuhia ki te NZX. The first company founded by a Māori community to list on the New Zealand Stock Exchange. Hear how it all started.
The first bilingual kura in Aotearoa. The opening of the kura paved the way for bilingual schools and kura kaupapa Māori in Tūhoe as well as Aotearoa whānui.
The legendary Olympic skier who represented his tūpuna and te iwi Māori as well as Aotearoa on the world stage.
A reo Māori trailblazer, Dr Te Huirangi Waikerepuru was one of the most instrumental forces in te reo Māori broadcasting and the revitilisation of te reo Māori.
E ai ki a Linda Munn, i hangaia te haki Tino Rangatiratanga hei whakakotahi i te iwi Māori. Watch as she shares how the flag was created.
As rugby great and trailblazer, lawyer, writer and interpreter, Thomas Ellison has left an incredible legacy. Grand nephew of Tom, Edward Ellison, speaks of his rugby exploits which include captaining the New Zealand side on their first official rugby tour and being credited for putting the silver fern on the All Blacks jersey.
The only kapa to have performed at every festival since it began, Waihīrere have a rich history! And with that, be many iconic kaihaka who have contributed greatly over the years..