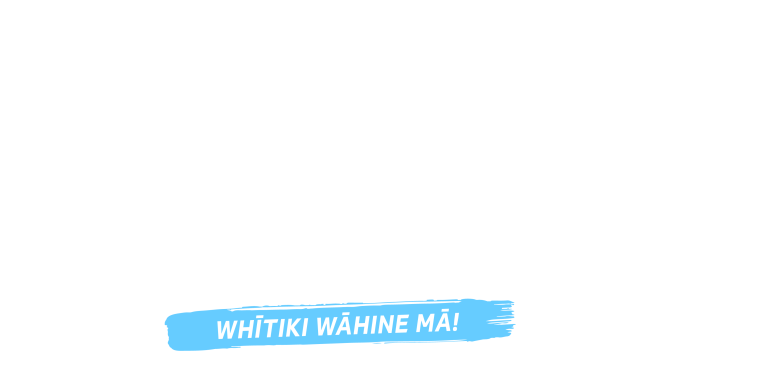 A journey of women's rugby within Ngāti Porou East Coast. This ten part series documents the aspirations of a community who are using the ever evolving sport of women's rugby to transform lives.
Episode 1 - Waiapu vs TVC
It's the start of the very first 15 aside season for the East Coast Ngāti Porou Women's Rugby Competition, the Hamoterangi Cup.  The first match is Waiapu Rugby Sub Union vs TVC Victory Club at George Nepia Memorial Park in Rangitukia. For many of the players it's their first ever game and everyone's turned up to watch this historical match. Whītiki wāhine mā!
Episode 2 - Hikurangi vs City
It's the second match of the first round and the Hikurangi Mountain Maidens are taking on Ruatoria City Sports Club at Kahuitara in Hiruharama. It's a big deal for City celebrating their second ever game of woman's rugby and also the clubs Centenary. It's everyone out on the field today. In the City team we have a 56-year old māmā playing with her 16 year old daughter. and Hiku has dad coaching and mum managing while also playing alongside her daughter! He whānau kotahi tātou!
Episode 3 - TVC vs City & Waiapu vs Hikurangi
We head to Te Whānau-ā-Apanui territory today, to Whangaparaoa where Tihirau Victory Club take on Ruatoria City Sports Club on home soil. We check in on the Waiapu girls training ahead of their clash against Hikurangi. Today it's sister versus sister on the field but we're all whanau at the end of the match!
Episode 4 - City vs Waiapu & Hikurangi vs TVC
It's decider round in the Hamoterangi Ngati Porou East Coast wāhine cup, to determine who will play who in the semifinals and who gets a home game. We check in with the Ruatoria City girls ahead of their clash against Waiapu in Rangitukia. Then we head across the awa to the Hikurangi Maidens for training as they prepare to take on the reigning champions TVC in Whangaparaoa.
Episode 5 - City vs Waiapu
It's women's semi-finals fever on the Coast! City are preparing for their first home game which includes the all important waiata practice, it's a rematch for them against Waiapu. Meanwhile, the girls from Waiapu are going hard at training and determined to get their first win. We head over to Whangaparāoa for TVC's training and all the whanau are out as all their teams train together on the one night. Finally, we check in with the Hikurangi Maidens. Have they got what it takes to beat TVC, something which has never been done?
Episode 6 - TVC vs Hikurangi
It's the TVC vs Hiku semi-final in Whangaparāoa. Conditions are good, we'll find out who gets that spot in the final to take on Waiapu. With their first win under their belt Waiapu are on a high, preparing for training and kai with the men's team who have also made the finals.
Episode 7 - Hikurangi vs Waiapu
It's the inaugural Hamoterangi 15 aside women's final at George Nepia Park in Rangitukia. The Maunga vs the Awa! The field is full and everyone's turned out to watch, half the field is black and the other half orange. Both Hikurangi and Waiapu were the underdogs after the rounds finished both without a win but that all turned around after their semi-finals wins.
Episode 8 - NPEC vs Eastern Bay of Plenty
As club rugby comes to an end we move into the Ngāti Porou East Coast representative season. It's all about whakawhanaungatanga and our players who were just competing against each other during club season must now come together as one to represent the blue jersey. There's only time for two trainings and it's into the first away game against Eastern Bay of Plenty in Whakatane.
Episode 9 - NPEC vs Thames Valley
After suffering their first loss, it's training and bonding time as the girls start to build this new Ngāti Porou East Coast side which features 15 debutants in the first hit out. With two weeks worth of training under their belt, it's time to hit the road again, this time against Thames Valley in Te Aroha. The team gears up for another harenga to Rotorua where they play Whanganui.
Episode 10 - NPEC vs Poverty Bay, NPEC vs King Country, NPEC vs Eastern Bay of Plenty
It's the finale of Sky High, featuring two away games against Poverty Bay and King Country. The final game is the long-awaited home game against Eastern Bay of Plenty at Whakarua Park. It's also a special moment for two key members of the side Shyla Drew Taiapa and Shirley Mullany Mato as both of their daughters debut for Hamoterangi! Whītiki wāhine mā!