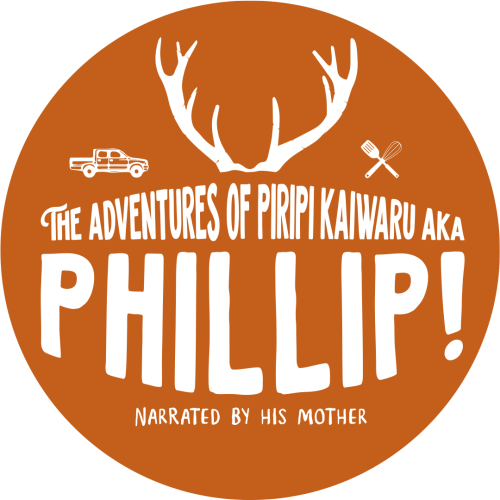 The Adventures of Piripi Kaiwaru, AKA Phillip, Narrated By His Mother is a humorous and quirky "coming of age" story. The story follows Piripi, a 17-year-old coastie who's looking after the whare in Tolaga Bay 'cos mum gapped it to Wellington. Can he hold it down? Well, Mum Pele calls every 5 minutes to make sure he's doing everything properly… which he isn't!
Step into Piripi's crib in Uawa, Tolaga Bay. In the first episode we meet his GF "Luxy" and witness his many talents which include cleaning the whare and doing the lawns… NOT!
Piripi and his older bro, Auggie, head up to Tokomaru Bay where his pāpā lives.They borrow dads diving gears with the end goal being a sack of kinas! Karawhiua!
The whole whānau is home for the holidays! Piripi is feeling hōhā as, meanwhile, mum is on the war path. Watch how the pakanga goes down. 
We follow Piripi to mahi up in the bush and meet the crew. Mum says he's the kaitonotono 'runner', the one you send running around to do whatever you ask. Well the morning doesn't start off well… he's slept through his alarm!
Piripi buys a new tent for his truck on TradeMe, only there is one problem: he didn't read the instructions. Watch the whānau get involved so they can ACTUALLY go hunting.
Piripi has to look after his younger cousin, Pakanui, after orders from his aunty. Like any older cousin, he gets Paks to do all his jobs!